Sana's Annual Fundraising Dinner 2019
On the 28th of January 2019, Sana for Special Individuals will be holding its fifth fundraising dinner.  Contact us for tickets.
Latest News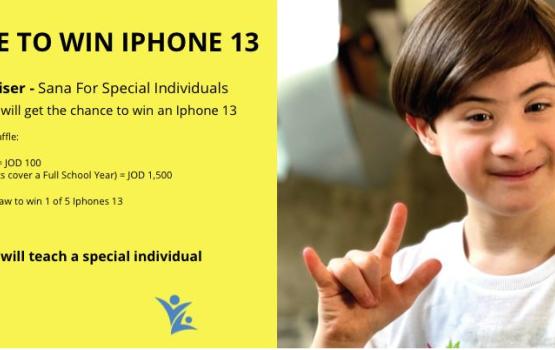 DONATE TO WIN IPHONE 13 Raffle Fundraiser - Sana For Special Individuals 5 Lucky Winners will get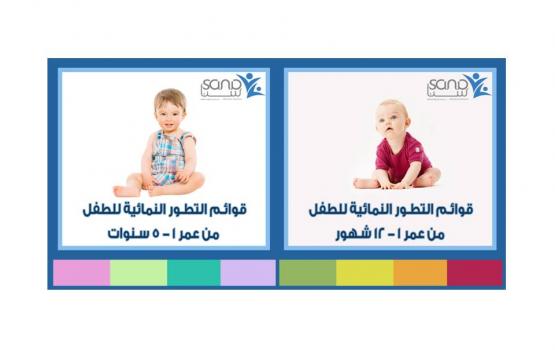 In an effort to raise awareness about the importance of early detection of disability, Sana worked
Give of Your Time
What better way to give than to give of your time!  You can choose to volunteer to spend time with kids and young adults who just like any of us want someone to connect with!  Become a volunteer at one of our community events or awareness projects.  As a professional, you can also volunteer to share your professional knowledge and skills with our parents during their meetings - leaving a piece of you in their minds.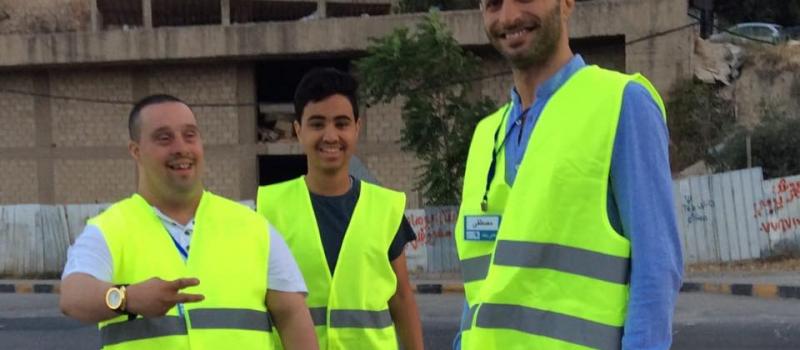 Community Support
If you are a parent of a child with a disability, you need the understanding of someone who has walked in your shoes.  When such parents come together they share their successes, their challenges and their worries.  Sana's Parent Support Group Program builds communities of families whose bond goes beyond the confines of its monthly meetings. Come once, and you will always come back!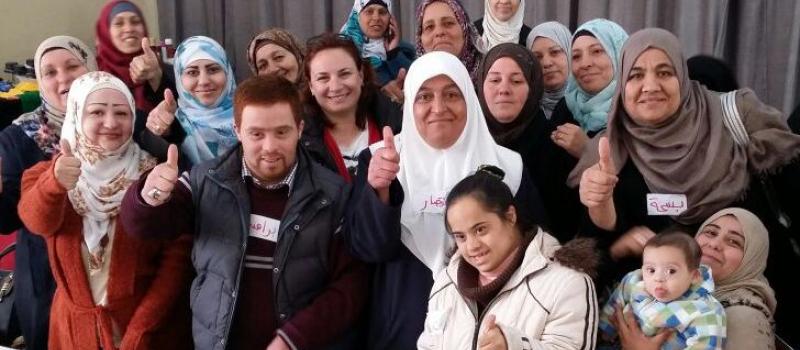 الصورة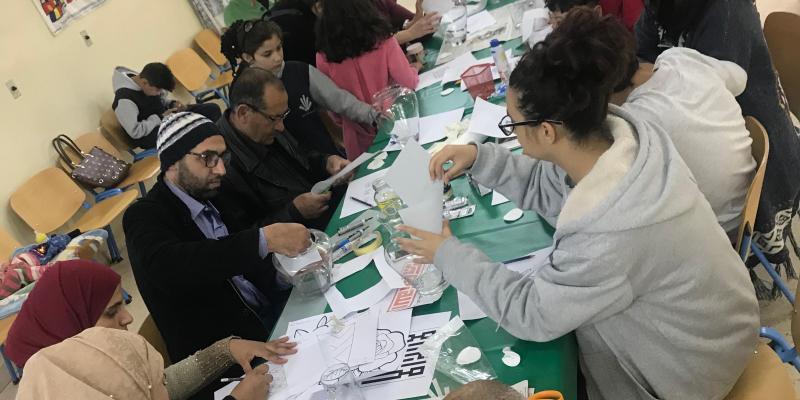 Become Productive!
The law is on your side if you are a person with a disability. Public and private sector organisations are obligated to employ you. Sana's Work Program identifies and finds employment opportunities for people with intellectual disabilities (PWiD) within the workforce. Job coaching takes places on the job after that until the PWiD can work on her/his own. If you are looking to become a productive member of society, contribute to your family's income and you don't know where to go or how to go about it, approach us. Let us help you be productive!
الصورة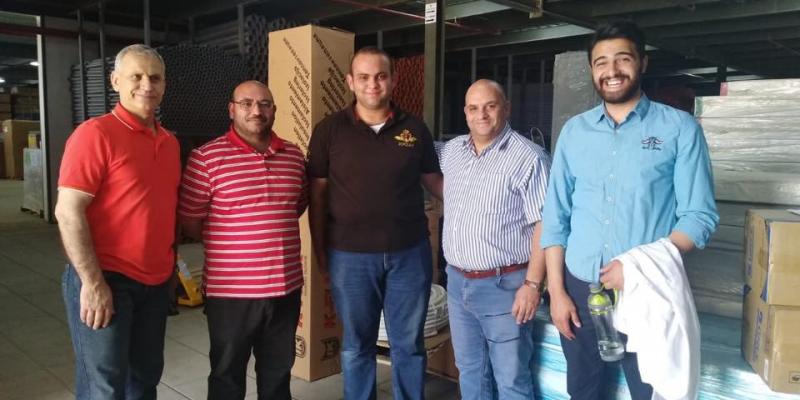 A Hiring Gain
When you hire a competent employee you win as a company.  When you hire a competent person with an intellectual disability (PWiD), you win as a pioneer among your customers and community. Did you know that most employers of PWD report high work quality? Did you know that you can increase your customer base by showing social corporate responsibility? Did you know that it can improve job morale and corporate culture? When you do hire a PWD, you will be applying the new articles related to PWD in the Law.
الصورة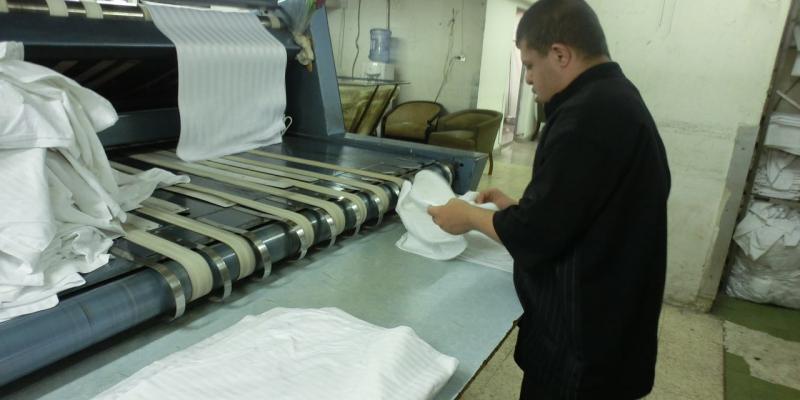 Engaging in Productivity
Public and private sectors are now required by law to employ persons with disability. Sana's Work Program aims to engage people with intellectual disabilities (PWiD) within the workforce. Sana seeks PWiD looking for jobs, identifies their skills once they apply and matches them to jobs. At the same time, Sana searches for employers to hire PWiD. Sana matches special skills of applicant PWiD with suitable employment. Once the match is made, job coaching takes place for a period of time until the PWiD can work on her/his own.
Do Good & Feel Good
Become a Sana member and feel good. As a member, you become part of a community of regular supporters changing the lives of people with intellectual disabilities (PWiD) and their families. Your membership contributes to improving PWiD's lives through our various programs. Benefits to our beneficiaries are a feel good guarantee, especially as your membership allows you to get connected to others with and without disabilities, who share your views and beliefs.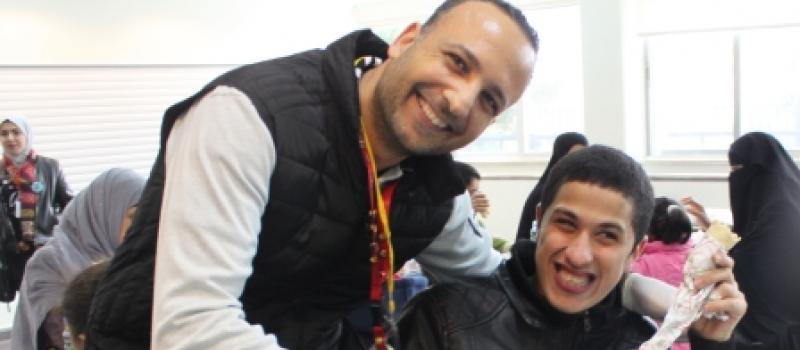 A Brighter Future for kids with disability
It is indisputable that education is important. It is especially important for children with disability with limited social and economic opportunities. Access to special education means a brighter future for these children and their families. This specialised and often one-on-one education comes at a premium and is often unavailable in government schools. Our Scholarship program allows you to support children with intellectual disability in private education to guarantee a brighter future.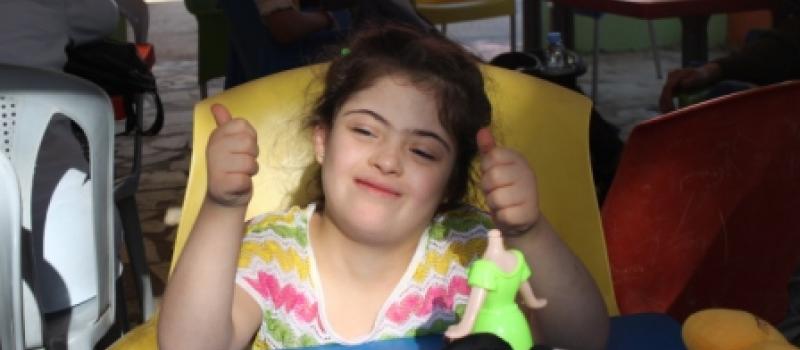 Lighting Up Society With Awareness
A prevailing social stigma exists over people with disabilities in general and Jordan is no exception. Sana's Awareness Projects aim to address this bridging the gap of ill information by through awareness sessions for our parents, projects in our communities and through social media, telemedia and our fundraising events.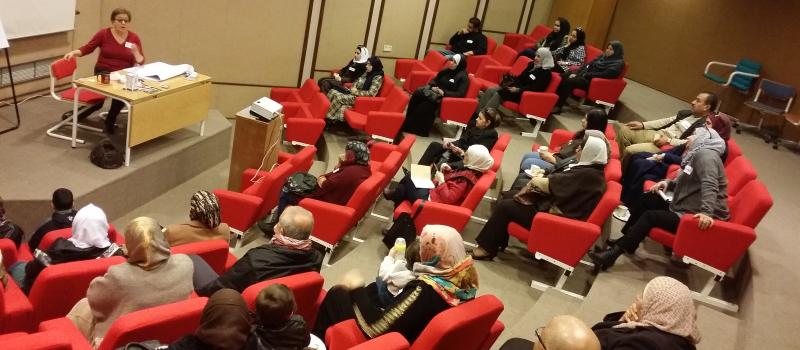 Become a Sponsor
At Sana, we believe strongly in the power of giving and contributing to society. We work with our partners, donors, members, and sponsors, to achieve our goals. If you believe in the power of giving as well, look no further. Children and young adults with intellectual disability and their families need your support. Are you aware of the benefits of giving? Give a boost to your mind, body, and community.